UKSPF Business Support Programme
The UKSPF Business Support Programme is funded by the UK Government through the UK Shared Prosperity Fund, supported by Cheshire West and Chester Council and 4 delivery partners.
The programme aims to support Cheshire West and Chester businesses to increase productivity by creating the conditions for businesses to start-up, scale-up and innovate and building a stronger business base which supports the Council's sustainable and inclusive growth objectives. The UKSPF Business Support Programme is a mix of support activities, 121 guidance and grants for eligible businesses.
Watch this short video to learn more about the projects and meet our delivery partners.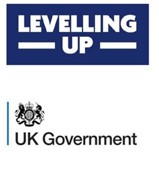 WEST CHESTER COMMERCIAL BID
Sealand Industrial Estate and West Chester Employment Park is a well-established industrial area on the outskirts of Chester, situated 1 mile to the South West of Chester City centre.
This close proximity to the historic Roman City Centre ensures that the beautiful surrounds of the meandering River Dee, the excitement of Chester Racecourse and scenic Cheshire countryside are all just a short step away from working life.
"We at Proximo have certainly noticed the benefit of the introduction of the Business Improvement District. The services that are now available such as training, enhanced security and efforts to improve the general upkeep and road conditions are contributing to the transition of an area once known as an industrial estate to a modern business park.
We are confident that with those working specifically within the BID that further improvements will be achieved for the benefit of all businesses and employees."

Proximo
"The West Chester BID works closely with the local policing unit.. The local PCSOs, PCs and beat team have a continuous dialogue and communication with the BID. Information sharing and problem solving are the foundation to the relationship. Cheshire Police have held surgeries for businesses by courtesy of the BID. These surgeries make the Police accessible to the business community who feel comfortable in approaching the police due to the excellent relationship which has been built.
Community Policing is enhanced by communities and businesses working together to provide a holistic approach to crime prevention. Cheshire Police and BID working together a prime example of this excellent work."

Cheshire Police